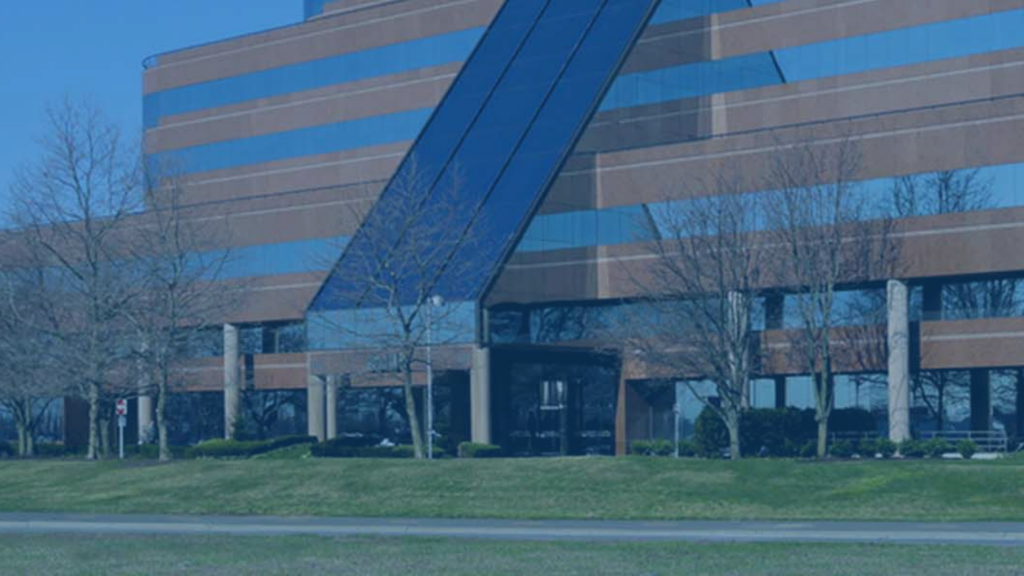 Office Hours
Monday – 8AM – 4PM
Tuesday – 8AM – 4PM
Wednesday – 8AM – 4PM
Thursday – 8AM – 4PM
Friday – 9AM – 3PM
Saturday – Closed
Sunday – Closed
David Dines, MD, has built his practice based on decades of clinical experience and research focusing on the shoulder and related injuries. He is the Medical Director for the ATP World Tennis Tour and has operated on thousands of shoulders throughout his career while publishing many of the most important research articles and textbooks on shoulder surgery.
Joshua Dines, MD provides a full range of Sports Medicine services, including surgical and non-surgical treatments for injuries to the shoulder, knee, and elbow. He works with the NY Mets and NY Rangers as well as college athletes, high-school athletes, weekend warriors, and those patients just looking to get back to performing their everyday activities without pain. Together, Dines Orthopedics offers offices in two convenient locations in New York City at Hospital for Special Surgery and in Uniondale Long Island, offering their patients surgical and non-surgical options in both locations.
David Dines, MD & Joshua Dines, MD provide a broad range of Orthopedic Sports Medicine services. Both are attending surgeons at Hospital for Special Surgery (HSS) in New York City. Our team will properly evaluate and treat sports-related and chronic conditions affecting the elbow, knee, and shoulder. Sports injuries are often a result of overuse and wear and tear.
When surgery is required, you can trust that you are in the right hands at Dines Orthopedic. Our surgeons have performed thousands of procedures and improved the lives of countless patients through our comprehensive care.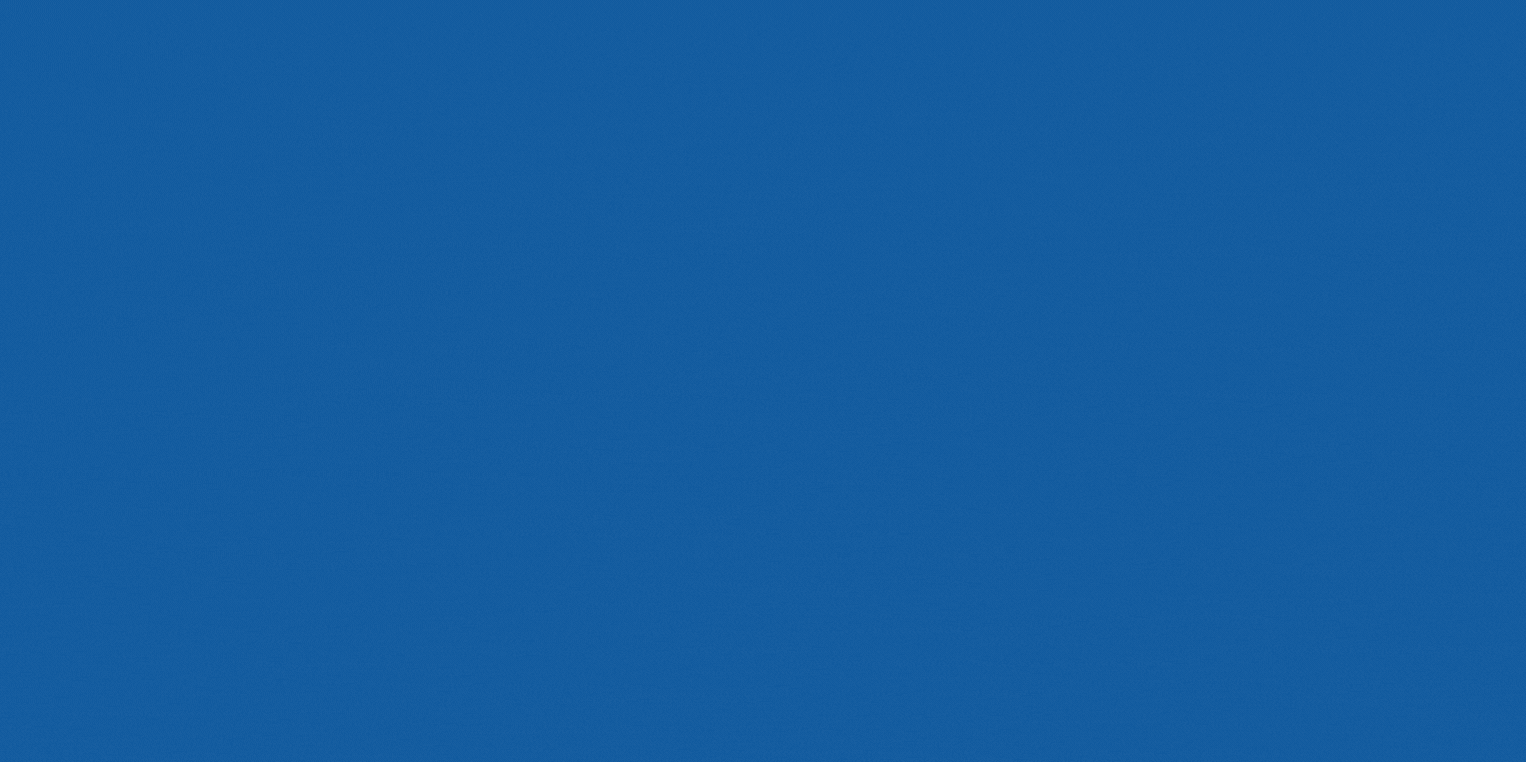 Common Shoulder Procedures
You can be going about your day, maybe having a nice workout, when all of a sudden your shoulder starts to act up. It could be a painful snap, and it could be red and swollen, bruised, arm becoming numb, etc. So many different signs for so many different issues that all point to one thing are wrong with your shoulder. With all these different symptoms, it can be possible to identify what kind of injury it is. Some of these issues can be resolved with a little treatment at home; others will require treatment from trained professionals, like the Orthopedist in Garden City NY. 
Common Causes Of Shoulder Issues
As stated before, there are many potential causes of shoulder issues for a person, but some are far more common than others. Some of these causes include: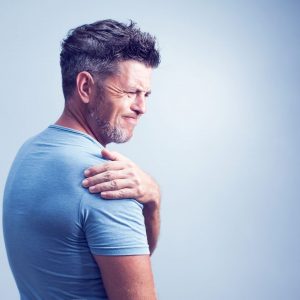 Dislocation-

can occur when the shoulder is popped out of its socket due to a blow to the arm. It will be painful, and it will be a struggle to move the arm if it's even possible to move it. 

Fracture-

Like dislocations, this occurs due to a hard hit, but the difference is that with fractures, the bone takes damage, whether it be a crack or a much more serious break. 

Rotator Cuff Tear is

more common in those who partake in athletic activities and are above 60. The tear occurs due to injury to the shoulder or the weakening of the tendons. It's not always clear that a tear has occurred, but some signs include sounds being made when the affected arm is moved and carrying things that were once easy becoming a struggle. 
How To Treat Shoulder Issues At Home
If it's a minor issue, a shoulder injury can be treated at home without any need for a doctor. Some include:
Ice Packs-

In the occasions that swelling is the problem, ice packs can provide relief. Putting one onto the affected area a couple of times a day, with at least one layer between the skin and the ice pack, can help get the swelling under control. 

Heat-

Using a hot pad can finally get those tight muscles to loosen up. 

Over the Counter Medications-

Pain medication can help make the issues more manageable as it resolves, though one should be aware of the potential side effects of taking them. 
Common Shoulder Procedures
But sometimes, at-home remedies aren't enough. Whether it be the issues not resolving after some time or the pain is too much to handle, a medical professional should be sought out. With their training, these orthopedists will alleviate any shoulder issues. Some of the more common procedures include:
A Shoulder Replacement–

When other physical therapy methods fail to resolve a shoulder injury painful enough to make using an arm difficult, a shoulder replacement could be recommended. The procedure involves replacing parts or the entirety of the shoulder with artificial material and will require several days of recovery in a hospital followed by weeks of exercises to strengthen the arm once again. 

Arthroscopy–

A procedure intended to identify and or treat issues with joints, including the shoulder. The doctor will use several tools that allow them to look inside a person's joint to figure out the issue and, if needed, what surgery to perform to resolve the condition. For the most part, it's a relatively easy procedure for the patient, with recovery time being far shorter than open surgery. 

 Rotator Cuff Repair–

A surgery for when there's a tear in the rotator cuff that is more effective if the injury is recent. The arm will likely need to be immobilized for a few weeks and a couple of months of physical therapy before it's back to its former strength. 
Orthopedic Doctor in Garden City
For those in need of an Orthopedist in Garden City NY that will perform a shoulder procedure, look no further than Dines Orthopedics. Whether it be David Dines, MD, or Joshua Dines, MD, only the best care will be provided to all that enter Dines Orthopedics. It might be confusing to do as a new patient, so a little guide on scheduling, what to bring, and directions are provided at this link. So if an Orthopedist in Garden City NY is needed for any shoulder issue, Dines Orthopedics can be contacted at this link.
Knee Injuries That An Orthopedist Can Treat
Everyone has a primary care physician, but once you hurt a specific body part, you may have to visit a doctor specializing in that area. Those who injure joints, cartilage, ligaments, etc., should visit an orthopedic specialist. Some knee pain can be stimulated by sports injuries, medical complications, or the wrong movement. Regardless of how you injure your knee, the team at Dines Orthopedics is here to help. We specialize in Orthopedist Garden City NY, so don't hesitate to contact us.
Knee pain can vary from pain level and location. Once you schedule an appointment to see a Orthopedist Garden City NY, they will do a brief physical exam on the area, then take x-rays or an MRI to better understand the situation. These evaluations help the doctor determine the cause of your knee pain and the best form of treatment. 
Some of the most common causes of knee pain include:
Bone Breaks, including sports injuries or car accidents

Gout

Arthritis/Osteoarthritis 

Meniscal tear

Osgood-Schlatter disease
What Are Orthopedic Injuries?
Orthopedic knee injuries can occur from daily activities, sports, or overuse. A Orthopedist Garden City NY should be sought if you are experiencing:
Fractures

Dislocations

Anterior Cruciate Ligament Injuries (ACL)

Posterior Cruciate Ligament Injuries (PCL)

Collateral Ligament Injuries

Meniscal Tears

Tendon Tears
When to Visit an Orthopedic Specialist?
Once your primary care physician discovers the problem, they will determine the severity of the injury and recommend the best options. If the injury is a little more severe, they will send you to an orthopedic specialist for a better look. An orthopedic specialist is a doctor who focuses on the treatment of the joints, ligaments, and cartilage. You should visit a Orthopedist Garden City NY, when you experience: 
Difficulty walking

Difficulty walking up or downstairs

Limping or physical discomfort

Redness or swelling in or around your knees

Trouble bending your knees

Trouble extending your knees
Orthopedic Treatment Options
Whenever you first encounter an injury, you should follow the acronym, "PRICE," which stands for:
P

rotect your knee and prevent the injury from worsening

R

est your injury, limit your movements and amount of pressure on your knee

I

ce your injury to help reduce swelling and relieve pain

C

ompress the knee with a brace or athletic tape to help support your weight and stabilize the joint.

E

levate the injured leg at an angle above the heart if possible; this can be done by resting your leg on pillows.
This is the best routine to practice until you can see your primary care provider. They may suggest physical therapy, maintaining a healthy weight, or surgery will be the last option if the injury is severe after visiting a specialist. Our team will help evaluate the damage to your meniscus and determine if surgery is necessary. It is crucial that once you have suffered a knee injury that you seek help from a professional. If left untreated, this injury will lead to cartilage loosening and causes your knee to slip out of place. If surgery is necessary, we may recommend either a meniscus repair or a meniscectomy where we remove damaged tissue. 
Orthopedist Garden City NY
Dines Orthopedics specializes in knee, elbow, and shoulder injuries. Our trained doctors and caring staff will provide comprehensive care for your meniscus tear injury. We will help to rehabilitate your knee so that you can heal and achieve your goals of recovery. We specialize in Orthopedist Garden City NY, so we know just how to approach treating this type of injury. Our doctors will evaluate your injury and develop a care plan that will help you recuperate effectively. Schedule your appointment at Dines Orthopedics today! 
Elbow Reconstruction Surgery
Are you an active athlete who is experiencing intense pain in your elbow and the region around it? We understand the frustrations of rehabilitating an injury with little progress. You may need an Elbow Ligament Reconstruction to ensure that the injury heals properly and does not cause further damage in some severe cases. Ligament construction is a procedure standard for over-hand athletes, and when you need an orthopedic surgeon, you can trust Dines Orthopedics. 
Dines Orthopedics is here for you and all your needs; we have the best Orthopedist Garden City NY. Contact us today so we can set up a consultation for you! Let's be on the road to recovery together! 
Understanding Elbow Ligament Reconstruction 
An "Elbow Ligament Reconstruction" surgery is utilized to repair a torn ligament inside the elbow. The surgery replaces the torn ligament with a tendon from the body. The purpose of the surgery is to bring stability, reduce pain and restore range of motion. If a patient left an elbow ligament injury untreated, it could lead to worse injury or permanently damage your arm. 
Things to Keep in Mind 
The most common injury is usually gradual 

Pain on the inside of the elbow is a common and direct sign of injury 

A stress test physical diagnoses these injuries to assess damage and instability 

Treatments plans vary per injury but that range from physical therapy to surgery
Possible Risks and Complications
Just like in any procedure or surgery, there are risks and complications to keep in mind. It is important to us that all our patients know the risks that can come with surgery. Transparency is essential to us, so we encourage you to take a moment to read some possible dangers. If you have any questions before your procedure, be sure to ask your Orthopedic Surgeon. Some risks include:
Allergic reaction to the anesthesia 

Nerve damage

Possible temporary or permanent numbness 
How is the Procedure Performed?
This procedure is performed in under two hours, and you can usually return home the same day. It is a minimal procedure, so you won't have to be out of commission for too long. Our team will ensure that you have a speedy recovery to return you to doing what matters most. For this procedure, there are three significant steps to the process:
First

, the doctor will harvest the graft, meaning finding a tendon to replace the torn elbow ligament. The graft can be taken from various locations; some common ones are:

Longus tendon from the forearm 

Hamstring tendon

Big toe extensor tendon 

Second

, the doctor will then begin the cleaning out of the joint process. The doctor will move the muscles and other damaged tissues out of the way and determine the damage and course of action. 

Lastly

, the doctor will secure the graft inside the below. This process consists of drilling holes into the bones between the torn ligament. Then, the graft tendon would go through these holes and secure but buttons, sutures, or screws. 
Rehabilitation and After-Care:
Care after surgery is very important. After an elbow reconstruction surgery, there is typically a three-phase process: 
Phase one consists of wearing a 90-degree angle with the intent to protect the healing process and reduce inflammation. 

Phase two consists of moving and the elbow joint with the intent of increasing the range of motion.

Phase three consists of full movement in the arm to remove the brace and regain normal range of motion. 
Orthopedist in Garden City NY
Surgery as a whole can be a very stressful and complicated process. We are here to provide you with the best care and treatment plan. With years of experience and knowledge, we at Dines Orthopedics are here for you and all your needs; we have the best Orthopedist Garden City NY. Contact us today so we can set up a consultation for you! Let's be on the road to recovery together!
Frequently Asked Questions about Orthopedic Procedures
Have any questions about a potential orthopedic surgery coming up? Orthopedics focuses on the conditions affecting your musculoskeletal systems, such as your bones, muscles, tendons, joints, or nerves. Orthopedic surgeons perform both surgical and non-surgical surgeries to treat conditions; yet, all types of surgeries and procedures are risky. It is essential to get your questions answered to get the best treatment for your condition. Dines Orthopedics has your ideal Orthopedic in Garden City NY. 
What do Orthopedic doctors do?
Orthopedic doctors focus on the conditions affecting your musculoskeletal system, which consists of your bones, muscles, tendons, joints, and nerves. Some doctors specialize in specific areas more than others, such as: 
Spine

Hip and knee

Shoulder and elbow

Foot and ankle
They diagnose and treat any conditions they find, assist with rehabilitation following orthopedic surgery, and even help you prevent any future injuries from worsening.
What conditions can Orthopedic doctors treat?
Orthopedics can diagnose and treat a wide variety of conditions. Some of the common conditions treated include: 
Bone fractures

Arthritis

Carpal tunnel syndrome

Sprains

Tendonitis

ACL tears

Muscle strains

Joint or back pain
Orthopedic doctors have commonly seen the above conditions, but they are not limited to seeing more unique and complicated conditions that have not been mentioned. 
What procedures do Orthopedic surgeons perform?
As mentioned before, Orthopedic surgeons perform both surgical and non-surgical procedures. It all depends on the severity of the condition and the additional health threats the patient may have, increasing the risk of the surgery. 
Orthopedic surgeons will start with non-surgical procedures before recommending surgery because of its many risks. Some of the procedures include:
Exercise

Rehabilitation

Medications

Healthy lifestyle changes such as diet or reducing strenuous exercise

Braces, splints, or casts
Some cases are treated with non-surgical procedures, but surgery is highly recommended when they don't work. Some standard surgical procedures performed by Orthopedic surgeons are:
Joint replacement: replacing parts of a joint that are damaged 

Soft tissue repair: repairs damaged muscles, tendons or ligaments

Fusion: using bone graft to connect two bones 

Osteotomy: cutting a part of the bone and repositioning it 

Internal fixation: placement of screws, pins, plates, or rods to hold broken bones

Release surgery: reducing pressure on the median nerve to relieve symptoms
When should you see an Orthopedic surgeon?
Even if it's just to be diagnosed by one of our Orthopedic in Garden City NY you should see one of our doctors to find the best treatment for your condition. It is recommended to see one of our Orthopedics as soon as possible if the below symptoms are occurring: 
Severe pain or swelling that isn't relieved with at-home remedies

Difficulty moving

Having trouble performing daily tasks

Any numbness or tingling

An injury that needs to be checked out by our specialists
Some of the above conditions can be severe, and getting it checked out is vital before worsening. However, whether your condition is severe or not, coming in to see one of our Orthopedics in Garden City, NY, is the correct decision to make to find you the best treatment. 
Will Insurance cover your Orthopedic surgery?
Before choosing an Orthopedic surgeon, you should consult with your insurance company to find what is covered by them to reduce your out-of-pocket expenses. If the surgery is necessary, insurance will be covered in most cases. 
Your Orthopedic in Garden City NY
If you're looking for an Orthopedic in Garden City NY Dines Orthopedics is the place for you! Our doctors specialize in all areas and will be happy to answer any of your questions and find the best treatment for your condition. Call us or visit our website to book an appointment!

He performed surgery on my shoulder. He is the best, most caring, and professional doctor! I highly recommend Dr. Joshua Dines. I wish I could give him 10 stars. – Roxanne R.

I had a fantastic experience with Doctor Joshua Dines. He was extremely patient and accommodating to tons of questions that I had about my upcoming surgery, he was friendly and extremely knowledgeable.
I had a shoulder surgery last year and went in to discuss a 2nd corrective surgery with Dr. Dines, so my situation was very tricky and required a diligent discussion, which Dr. Dines was extremely thorough and cooperative in having with me.
I highly recommend seeing Dr. Dines if you have a tricky orthopedic problem, specifically with shoulder. Thanks a lot Dr. Dines. –  Yazan M.

Dr. Joshua Dines, is an excellent orthopedic surgeon. He successfully completed an ACL reconstruction July 2016 on my right knee. Because of his precision work, I was able to get back into regular motion immediately. Before I had the procedure done, I visited with three different surgeons. I chose Dr. Joshua Dines because of his patience, candor, and record. All of the staff (Valerie, Carol, Linda) I dealt with were professional, courteous, proficient, and intelligent. It made the entire process easier! In a good way, I hope I never have to see him again! However, if I need a surgery that's in his field, I won't have to do any searching! – Hani G.

I had gone for three surgical consultations in the greater NY area interfacing with top orthopedic surgeons! Dr Joshua Dines exceeded in outstanding surgical thought leadership, and second to none compassion for his patients. Through extensive research, I found Dr Dine's background and accomplishments in his practice to reflect "Best in World Class" Specialized Surgery. Dr Dines exceeded all my expectations, and performed my procedure perfectly. I would recommend anyone to Dr Dines, without hesitation! – Lloyd L.

Dr. Joshua Dines is the absolute best! He is an expert surgeon with a great personality. He truly cares about his patients and getting you back to your favorite activities. I have had quite a few orthopedic issues and have been treated by some of the "top Doctors" you may see as you research. Trust me there is no comparison to Dr. Dines, he is head and shoulders above the others. He has surrounded himself with an incredible staff, specifically Brynn Aakjar, PA and Val DeStefano. If you do require surgery there is no better place than HSS. Do yourself a big favor and just call the office and make an appointment. You will be extremely glad you did. I edited this to also add Matt Pode, PA who is extremely knowledgeable and professional and is also an extremely nice gentleman. – Stefan C.

We saw Dr. Dines to treat my 16 year old son who is an avid baseball player. Dr. Dines was extremely patient with us each time we were in his office (whether NYC or LI). He spent a great deal of time with us explaining our options and answering any questions we had. He allowed us extra time in his office to discuss treatment options privately with our son. He was very straightforward with treatment options and shared his experiences with other patients with similar symptoms to our son. We would highly recommend Dr. Dines. – Megan M.