David Dines, MD, has built his practice based on decades of clinical experience and research focusing on the shoulder and related injuries. He is the Medical Director for the ATP World Tennis Tour and has operated on thousands of shoulders throughout his career while publishing many of the most important research articles and textbooks on shoulder surgery. He is knowns as the Best Shoulder Surgeon in NYC.
Dr. David Dines is a world-renowned shoulder surgeon who is Past-President of the American Shoulder and Elbow Society and has been honored as one of the Best Doctors in America and in New York since 1996. 
Joshua Dines, MD provides a full range of Sports Medicine services, including surgical and non-surgical treatments for injuries to the shoulder, knee, and elbow. He works with the NY Mets and NY Rangers as well as college athletes, high-school athletes, weekend warriors, and those patients just looking to get back to performing their everyday activities without pain. Together, Dines Orthopedics offers offices in two convenient locations in New York City at Hospital for Special Surgery (HSS) and in Uniondale Long Island, offering their patients surgical and non-surgical options in both locations. Contact Dr. Dines for all your shoulder injury needs.
Contrary to popular belief, shoulder problems stem from more than just injury and overuse. Age, diet, genetics, and chronic inflammation can contribute to shoulder problems. If not treated properly, these conditions can lead to chronic pain and dysfunction. Fortunately, Dines Orthopedic can help treat many of these problems. When surgery is necessary, you want to make sure you consult with the experts. Our team at Dines Orthopedic is one of the best orthopedic specialists in New York and has performed thousands of procedures, so you are in good hands.
Contact Our Shoulder Surgeons in NYC Today!
What Does an Orthopedic Surgeon Do?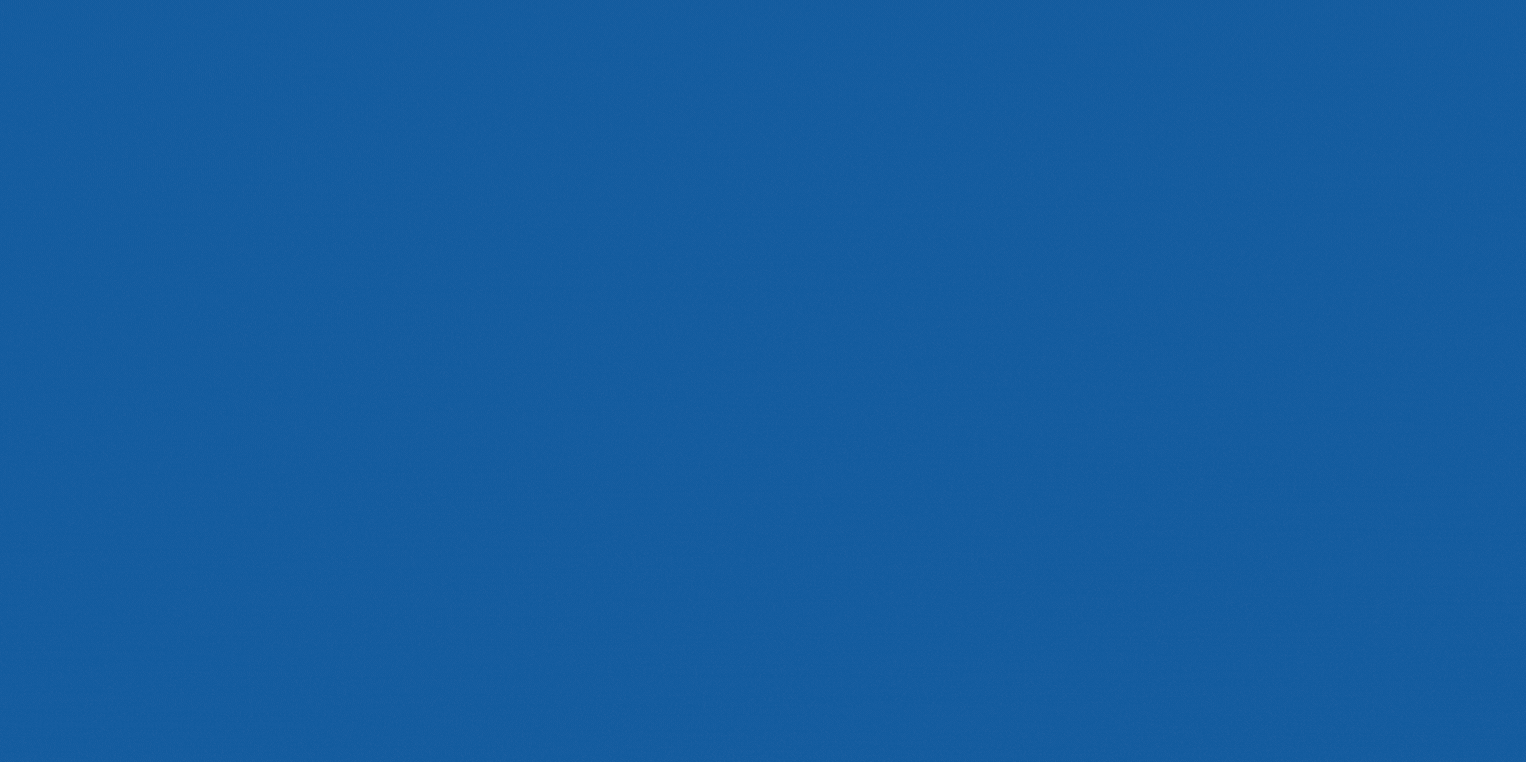 Dines Best Shoulder Surgeon in NYC: Comprehensive Orthopedic Care
Orthopedic surgeons play a vital role in diagnosing, treating, and rehabilitating conditions that affect the musculoskeletal system. This complex system comprises muscles, joints, bones, nerves, ligaments, and tendons. When facing chronic conditions like arthritis or injuries, it is crucial to seek the expertise of an orthopedic surgeon. Let's delve deeper into the responsibilities of orthopedic surgeons and the array of services they offer to those in need. If you have any questions, feel free to contact Dines Orthopedics in NYC, who can provide answers and guidance.
Orthopedic Care in New York
Orthopedic doctors undertake several primary duties. First, they diagnose and treat various conditions affecting the musculoskeletal system. Additionally, they assist patients in their rehabilitation journey, focusing on restoring range of motion, strength, movement, and flexibility following an injury. Furthermore, orthopedic surgeons develop specific strategies to prevent the worsening of injuries or chronic disorders within the musculoskeletal system.
Orthopedic doctors often specialize in specific areas of the musculoskeletal system. They may have expertise in:
Hips
Knees
Ankle
Shoulder
Trauma injuries
Sports medicine
These specialization areas receive dedicated attention from orthopedic surgeons who possess in-depth knowledge and experience. Doctors who specialize in orthopedic surgery are equipped to treat a wide range of conditions. These include, but are not limited to:
Chronic disorders like arthritis
Muscle strains
Bone fractures
Tendon and ligament injuries, such as ACL tears, tendonitis, and sprains
Specific conditions like carpal tunnel syndrome
Shoulder Labral Tears
Orthopedic surgeons employ various treatment methods based on the specific condition being addressed. Let's explore some of these treatment methods.
Nonsurgical Treatment:
For certain conditions, conservative approaches without surgery may be sufficient. Nonsurgical treatments include:
Exercise routines designed by the orthopedic surgeon to improve flexibility, mobility, and strength.
Immobilization using braces, splints, or casts to protect and stabilize the injured area.
Over-the-counter medications like aspirin or ibuprofen to alleviate swelling and pain.
Lifestyle modifications, such as dietary changes and adjusted exercise routines, to prevent strain on the affected area.
Surgical Treatment:
If nonsurgical approaches prove inadequate, surgical intervention may be necessary. Orthopedic surgeons employ several surgical procedures, including:
Internal fixation, where hardware such as pins, plates, or nails is used to stabilize broken bones during the healing process.
Fusion, a method that connects two bones using internal fixation and bone graft materials.
Joint replacement, which involves replacing damaged parts of joints with artificial components.
Soft tissue repair, a procedure that restores damaged muscles, tendons, and ligaments.
These treatment methods are crucial in addressing musculoskeletal conditions and injuries.  Our surgeons evaluate each patient's situation and recommend the most suitable treatment approach.
The Best Shoulder Surgeon in NYC
Dines Orthopedics, home to the best orthopedic shoulder surgeon in NYC, offers comprehensive care for various musculoskeletal conditions. Our expert surgeons provide accurate diagnoses and devise tailored treatment plans for optimal outcomes. For further information, please visit our website.
Discover Expert Shoulder Care at Dines Orthopedics in NYC
Shoulder issues can unexpectedly disrupt your day, whether it's a sudden snap of pain, swelling, bruising, or numbness. These various symptoms can indicate different shoulder injuries, making it challenging to identify the specific problem. While some issues can be managed with home treatments, others require the expertise of trained professionals, such as the Best Shoulder doctor in NYC.
Common Causes of Shoulder Issues
Shoulder problems can arise from a range of causes, but certain ones are more prevalent. These include:
Dislocation: Occurs when the shoulder pops out of its socket due to a blow to the arm. It results in intense pain and limited arm mobility.

Fracture: Involves damage to the bone caused by a forceful impact. Fractures can range from minor cracks to severe breaks, causing significant discomfort.

Rotator Cuff Tear: More common among athletes and individuals over 60. This injury can result from trauma to the shoulder or the weakening of tendons. Signs may include audible sounds when moving the affected arm and difficulty performing previously easy tasks.
Home Treatments for Shoulder Issues
For minor shoulder injuries, home remedies can often suffice without the need for medical intervention. Consider the following approaches:
Ice Packs: Apply ice packs to the affected area several times a day, using a protective layer between the skin and the ice pack. This helps reduce swelling and provides relief.

Heat Therapy: Use a hot pad to relax tight muscles and promote blood circulation in the affected area.

Over-the-Counter Medications: Non-prescription pain medication can help manage discomfort while the injury heals. It is important to be aware of potential side effects and follow recommended dosage instructions.
Common Shoulder Procedures
In cases where at-home remedies prove insufficient or when the pain becomes unbearable, seeking professional medical assistance is crucial. Orthopedic surgeons can address various shoulder issues through the following common procedures:
Total Shoulder Replacement: Recommended when other treatment methods, including physical therapy, fail to alleviate severe shoulder pain and restore arm functionality. This procedure involves replacing damaged shoulder parts with artificial components. Recovery typically involves hospitalization and subsequent weeks of arm-strengthening exercises.

Arthroscopy: A minimally invasive procedure used to diagnose and treat joint issues, including those affecting the shoulder. Surgeons use specialized tools to visualize the joint and determine the appropriate course of action. Arthroscopy offers shorter recovery times compared to open surgery.

Rotator Cuff Repair: Suitable for recent rotator cuff tears, this surgery involves repairing torn tendons. Immobilization of the arm may be necessary for a few weeks, followed by months of physical therapy to restore strength and function.
Dines Orthopedics – The Best Shoulder Surgeon in NYC
If you require the expertise of the best orthopedic surgeons, Dines Orthopedics is your ideal destination. With renowned surgeons like David Dines, MD, and Joshua Dines, MD, the highest quality care is assured. New patients can find guidance on scheduling appointments, required documents, and directions on our website. Contact Dines Orthopedics for effective treatment for any shoulder issue, please visit our website.
Comprehensive Treatment for Shoulder Arthritis
Arthritis affects millions of individuals annually, prompting many to explore surgical and non-surgical approaches to alleviate its often debilitating side effects. Among the commonly affected joints, the shoulder ranks third. Shoulder arthritis can manifest with symptoms like stiffness, pain, and limited ability to move. It's understandable why so many seek relief from shoulder discomfort and pain caused by arthritis. Visiting the best shoulder surgeon in NYC can be the first step toward expanding the function, loosening stiff joints, and, most importantly, regaining a pain-free life.
Types of Shoulder Arthritis
Shoulder arthritis encompasses several types, each requiring different treatment approaches, ranging from non-surgical rehabilitation to surgical intervention. The Best Shoulder specialist in NYC can diagnose and treat the following types of shoulder arthritis: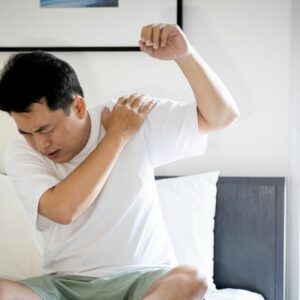 Osteoarthritis: The most common type, characterized by the deterioration of cartilage that leads to bone-on-bone friction. This "wear and tear" arthritis results from daily joint usage.

Inflammatory Arthritis: This type is caused by the immune system attacking the joints and joint lining, leading to inflammation and cartilage erosion.

Cuff Tear Arthropathy: A less common form of shoulder arthritis, often challenging to treat. It occurs when the entire shoulder structure, including the muscles, is damaged and left untreated, resulting in irreversible tissue damage.

Post-Traumatic Arthritis: This type arises from a fractured ball or socket joint, causing cartilage loss and subsequent pain and discomfort.

Osteonecrosis: Shoulder arthritis stems from disrupted blood flow to the shoulder joints and bones, resulting in cartilage damage and severe discomfort.
Symptoms
Each type of arthritis presents with its own set of symptoms, varying in severity and required treatment. The most common symptom is shoulder pain during movement and daily activities like driving, dressing, or cooking. Pain can also occur at rest, making it difficult to find a comfortable sleeping position. "Cracking, grinding, or popping sounds" are often experienced due to cartilage erosion. Stiffness is another common symptom associated with various types of shoulder arthritis.
By consulting with the Best Shoulder Surgeon in NYC, a precise diagnosis can be made using state-of-the-art technology, enabling targeted and timely treatment.
Non-Surgical Treatment
Numerous non-surgical treatment options exist for shoulder arthritis. These include activity modification, icing, physical therapy, moist heat therapy, and dietary supplements. Cortisone injections and viscosupplementation, acting as lubricants for the shoulder joints, can also be effective in loosening the joints.
Surgical Treatment
When non-surgical treatments prove ineffective, surgical intervention may be recommended. Arthroscopy is a commonly performed surgical procedure, involving minimal incisions and manipulation of shoulder tissues. Loose cartilage fragments can also be removed. While surgery does not cure arthritis, it can alleviate the pain and discomfort associated with the condition. Another surgical treatment option is shoulder replacement, where damaged joint surfaces are replaced with metal and plastic prosthetics, similar to hip replacements. Orthopedic treatment for shoulder arthritis can significantly improve the range of motion and restore a pain-free life.
The Best Shoulder Surgeon in NYC
Regardless of the treatment approach—surgical or non-surgical—physical therapy is typically essential for recovery. Physical therapy helps remobilize, stabilize the shoulder, and strengthen the surrounding muscles and joints. Prevention plays a crucial role in managing shoulder arthritis. Ongoing research advancements continue to reduce the impact of this condition, making it less debilitating over time.
If you or someone you know is suffering from shoulder arthritis, do not hesitate to contact the best shoulder surgeon in NYC. Our team specializes in shoulder surgery and sports medicine, so don't hesitate to contact us with any issues. 
Exceptional Care For Dead Arm Syndrome in New York
When it comes to orthopedic care, finding a trustworthy specialist can be a daunting task. You want an orthopedic expert who provides outstanding care at an affordable rate. Look no further than Dines Orthopedics, your local specialist for the best shoulder surgeon in NYC. If you're a resident seeking reliable pain management, contact Dines Orthopedics today to learn more about our services and discover how we can assist you.
Understanding Dead Arm Syndrome
Dead Arm Syndrome, also known as shoulder instability, is a prevalent condition in the field of orthopedics. It can significantly impact individuals experiencing it. Dead Arm Syndrome occurs when the ligaments and tendons that hold the bones of the arm and shoulder together become worn out, leading to a sensation of displacement. The pain stems from the stress applied to these unstable ligaments within the shoulder joint. Ligament instability can result from excessive use and stress or can be a pre-existing condition, such as double-jointedness.
Causes and Prevention of Dead Arm Syndrome
Dead Arm Syndrome is commonly associated with activities like baseball. The repetitive throwing motion places stress on the ligaments, potentially leading to instability. Underdeveloped shoulder muscles and a lack of strength and flexibility contribute to this issue. Strengthening the larger muscle groups surrounding the shoulder, including those in the chest and back, can help prevent future shoulder injuries. Here are some exercises that can aid in preventing shoulder ailments:
Internal and External Shoulder Rotations: Attach a resistance band to a wall or column, stand perpendicular to it, and hold the band with the opposite arm. Pull the band outward toward your body, strengthening the muscles associated with the rotator cuff.

Deltoid Lateral Raises: With lightweight dumbbells in both hands, raise your arms laterally until they are parallel to your shoulders. Focus on feeling the sensation in your upper shoulder. This exercise targets the deltoid muscle group, helping to prevent shoulder instability.

Standing Row: Utilizing the same resistance band from the previous exercise, grip the band and pull it toward your body while facing the wall. Keep your shoulder slightly elevated and bent as you mimic a rowing motion. This exercise targets the muscles connecting your back and shoulders, allowing for an improved range of motion.

Elbow Extension: Using a lightweight dumbbell, lift your arm at an angle beside your head. With the elbow bent, extend your arm slightly outward. This exercise strengthens the triceps, reducing the likelihood of stress-induced instability during movement.
The Best Shoulder Surgeon in NYC
Now that we understand preventive measures for Dead Arm Syndrome and other shoulder ailments, it's time to connect with the Best Shoulder Surgeon in NYC. Seeking local care and guidance for ailment recovery and prevention starts with reaching out to exceptional specialists located in the Upper East Side of New York City. Equipped with the necessary tools and expertise, they will set you on an efficient path to recovery and a healthy lifestyle. For further information, visit Dines Orthopedics today!
Understanding Shoulder Dislocations: Causes, Symptoms, and Aftercare
The shoulder is a vital part of our body, enabling numerous daily activities like reaching, stretching, and exercising. However, it is also prone to injuries, with shoulder dislocation being a common occurrence. A shoulder dislocation happens when the upper arm bone comes out of the socket connected to the shoulder blade. Due to the shoulder's high flexibility, it is more susceptible to dislocation. Once a shoulder is dislocated, it becomes prone to repeated dislocations, underscoring the importance of knowing how to handle this condition. If you are seeking the Best shoulder doctor in NYC after experiencing a shoulder dislocation, look no further than Dines Orthopedics for reliable assistance.
Causes and Symptoms of Shoulder Dislocation:
Before delving into post-dislocation care, it is essential to understand the causes and symptoms of shoulder dislocation. A shoulder can be dislocated in various directions, including forwards, backward, downwards, partially, or completely. Strong, sudden forces involving stretching or twisting commonly cause shoulder dislocations. Sports activities, especially those involving direct contact like football and hockey, are a leading cause of shoulder dislocations. Other factors include shoulder trauma from car accidents and falls. Following the initial injury, individuals may experience numbness, weakness, or tingling sensations in the shoulder, neck, and possibly the arm. Additional symptoms of shoulder dislocation include tenderness, nerve or blood vessel injury, swelling, visible deformity, bruising, pain, and difficulty moving the shoulder. If you notice these symptoms, seek treatment from the Best Shoulder Surgeon in NYC.
What to Do After Shoulder Dislocation:
If you suspect a shoulder dislocation, it is crucial to see a doctor as soon as possible. However, if immediate medical attention is not feasible, there are steps to take after the dislocation. First and foremost, avoid moving the shoulder. If available, apply a splint to stabilize the shoulder until you can receive medical care. It is important not to attempt self-reduction (popping the shoulder back into place) as this can cause further complications if done incorrectly. Applying ice to the shoulder can help reduce swelling and alleviate pain. Heat therapy can also be used to loosen the shoulder and provide pain relief. Additional tips for post-dislocation care include:
Avoiding painful movements
Steer clear of heavy lifting and overhead movements
Taking over-the-counter pain relievers such as Advil, Motrin, Tylenol, or Aleve
Engaging in gentle stretching and exercises a few days after the injury to maintain shoulder range of motion
Physical Activity After Shoulder Dislocation:
Light physical activity is beneficial after a shoulder dislocation to prevent further injury and expedite the recovery process. Engage in gentle exercises and stretches using light weights. However, it is essential to remember that healing takes time, so it is crucial to avoid sports, heavy weightlifting, and reaching above the shoulder until the shoulder is fully recovered. For more information on shoulder dislocations and post-dislocation care, contact Dines Orthopedics, home to the Best Shoulder Surgeon in NYC.
Contact Dines Orthopedics For Treatment
At Dines Orthopedics, our experienced Best Shoulder Surgeon in NYC specializes in treating patients with shoulder dislocations. These injuries are serious and require medical attention for proper healing. Rest and ice the shoulder until you can visit a doctor, avoiding any activities that strain the shoulder. Additionally, remember to perform simple stretches and exercises to maintain range of motion. Dines Orthopedics is dedicated to treating your shoulder dislocation and providing further guidance on post-injury care. For more information or to schedule an appointment, please call our office or fill out the contact form today!
Dr. Dines did my shoulder surgery about a year ago; recovery progressed exactly as he told me it would, if not a little faster. Tiny scars and minimal pain. When I had another unrelated sports injury I went to see him again. Throughout he has been super responsive and available — I could not be more impressed with the professionalism and results of both Dr. Dines and the whole HSS team.
Dr. Dines and his team are the best!!!! I had a total shoulder replacement and was cared for in the best possible way every step of the way. Any minor questions or issues were quickly resolved. My new shoulder was never painful and is coming along great. Can't wait to have my other shoulder done in a a month. Could not recommend this doctor and his team more!!
Could not be happier. Dr Dines is a marvel at his specialty e.g. shoulder replacement. I recently replaced my second shoulder. First one three yrs ago is perfection. . Can do everything a healthy shoulder can. Second shoulder was done four weeks ago and well on its way to match first. Plus should be said…….He is a nice guy.
Dr. Joshua Dines is very professional, an amazing surgeon, answered all my questions pre and post op. He performed my left shoulder decompression on 6/1/21 and I got my range of motion and strength back within 2 months. Incredible results! I will highly recommend him to all my family and friends. The entire team was very organized and professional. All thumbs up.
Great surgeon. Had a complicated shoulder injury. Initial consult seemed quick at first, but I realized it's because he really know what he's doing. Answered all my questions pre and post op. Surgery was smooth. Team was spectacular. Full recovery exactly as he said except actually quicker and I have high athletic level. I'm a surgeon myself.
Dr. Dines took the time to listen to our concerns and understand the different aspects of the treatment he prescribed for our son. Well done and very personable.